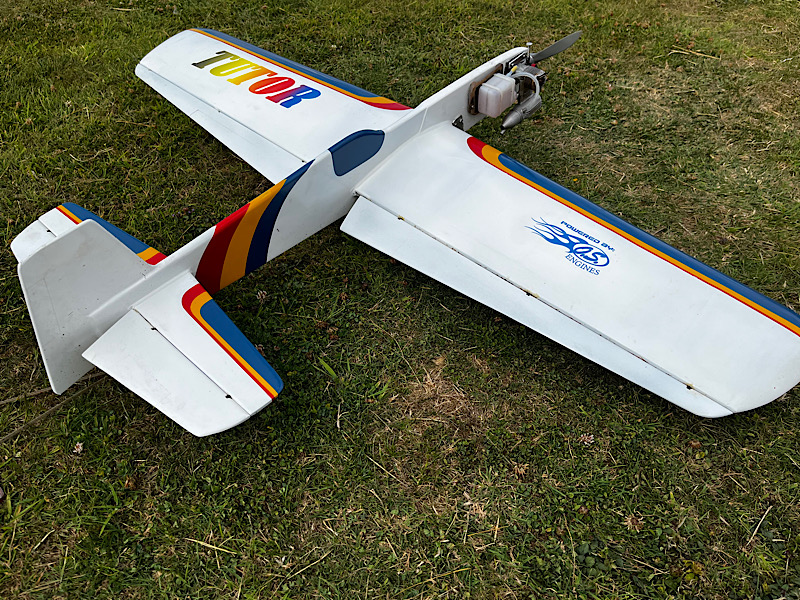 Got a stunt plane – but some of the F2B stuff is a bit over the top? Maybe Clubman Aerobatics is for you.
The old 'Class 2' category has been replaced with,'Clubman Aerobatics', which gives the competitor the chance to omit manoeuvers from the schedule that they may feel are not yet quite ready to attempt.
The Clubman Schedule retains the core manoeuvres once used in Class 2, it's a reduced F2b Schedule, excluding the harder manoeuvres, such as the horizontal square 8, outside square loops and four- leaf clover. The same scoring and judging criteria apply, including the weighting of difficulty of each manoeuver – the K Factor.
Have a look at the rules.
Note that competitors must inform the judges prior to each flight of the manoeuvres they will be flying, making it clear which are to be omitted. The flight should follow the manoeuvre order shown in the rules, and that is – pretty much that. . . . . tempted ?!
The rest is down to you, your handle, the lines and your model – and failing that, we have a number of CLAPA trainer models that are available to Clubman competitors who are competent control line fliers and might need a model for competitions held at Buckminster. Give Mervyn Jones a heads-up if you would like to use one – including your name. BMFA number and contact details.
This year, Clubman Class is open to non-CLAPA members at the 2023 CLAPA Championships, held on the weekend of 17th/18th June at Buckminster. Entry is free to Buckmister season ticket holders, and to those who pay for a day pass. Entry to the competition itself will be free of charge to BMFA members, along with any amount of encouragement, advice and assistance from those seasoned – windswept pilots that you see bustling about the pits on the day (they're a good bunch!).
Come along, join in and have a go – whether it's to revisit and rekindle a long lost talent, or to explore a new skill – there's no better way to improve your flying than to take part in competitions, and the Clubman Class is a fine example of just that.
Tight lines everybody – and the best of luck !
Other confirmed Clubman Aerobatics dates already confirmed are:
Barton Bash – 8 May
CLAPA champs – 17 – 18 June
Wharfedale – 30 July
Nationals -24 August
Slip End – 24 September (provisional)
And, of course, keep an eye on the CLAPA calendar. If you enter Clubman into the search box – you'll see every meeting featuring the Clubman class.